E+H is pleased to announce that Titus Kahr and Niklas Nigl have been promoted to the position of attorney and permanent substitute in the Public Law & Procurement team. Both have been with E+H for several years and are an integral part of these practice groups.
Titus Kahr and Niklas Nigl regularly advise domestic and international clients in all areas of public law and public procurement law, and represent them in administrative proceedings and before the public law courts.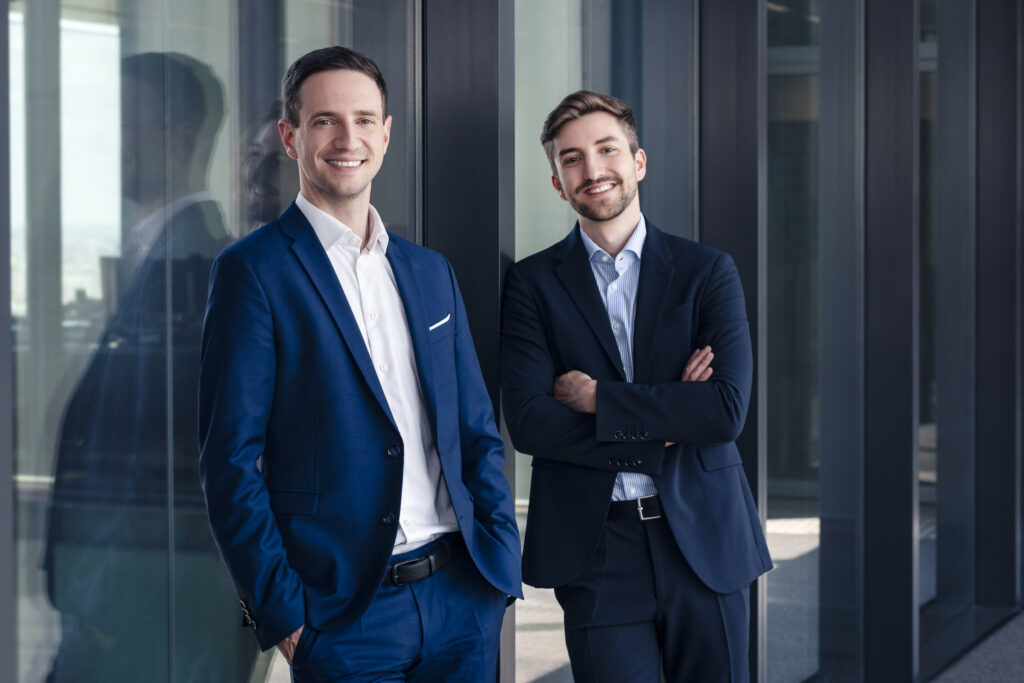 Titus Kahr studied business law at the Vienna University of Economics and Business Administration and completed a semester abroad at the University of Aberdeen in the UK during his studies. Before joining E+H in April 2019, he worked in the legal department of a public infrastructure company. He practices energy, industrial, telecommunications, and environmental law (e.g. facility, waste, and water law), and advises on all aspects of public procurement law.
Niklas Nigl studied law in Vienna, Austria; Stockholm, Sweden; and Leiden, Netherlands, where he completed a postgraduate LL.M. with a focus on European law, summa cum laude. After working at the Administrative Court of Vienna for almost a year, Niklas Nigl joined E+H in March 2020. From the beginning, he has practiced public procurement, pharmaceutical, banking and securities, and immigra-tion law.
"With their professional background, international education, and extensive practical experience, Titus Kahr and Niklas Nigl will further strengthen the Procurement & Public Law team at E+H. We are proud to have such talented and dedicated lawyers in our ranks," commented Ulrike Sehrschön, Partner and Head of the Procurement & Public Law practice group at E+H.
Head of Marketing & Communication
T: +43 1 606 36 47
E: r.reiter@eh.at
E+H Rechtsanwälte GmbH
Vienna Twin Towers, Wienerbergstraße 11
1100 Vienna